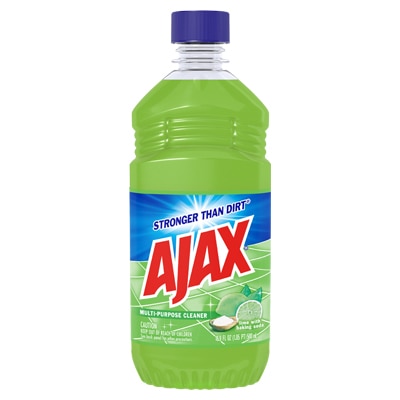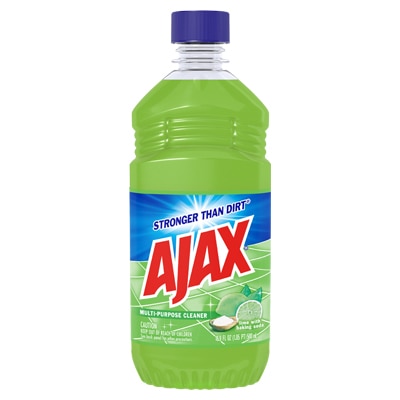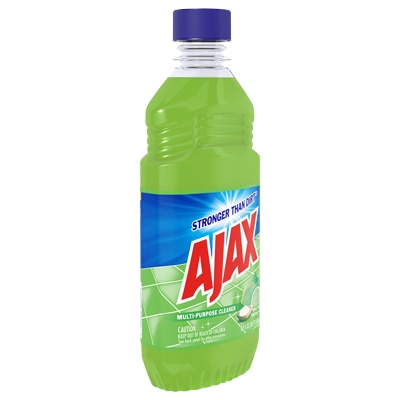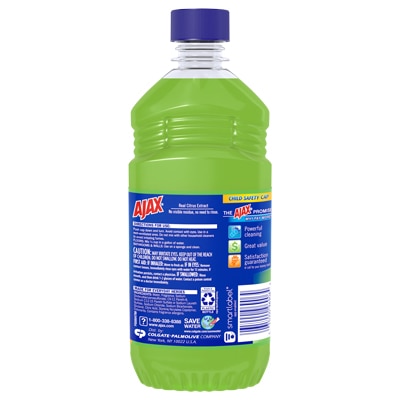 Ajax
®

All Purpose Cleaner, Lime with Baking Soda

Discover the long-lasting freshness of Ajax Multi-Purpose Cleaner that leaves your home shiny, clean, fresh, and fragrant. This Ajax cleaner is easy to use, so there is no need to rinse, and it leaves no visible residue.

Available size: 16.9 oz
No visible residue, no rinsing required.
Cleans and leaves a long-lasting fresh scent.
All-Purpose Cleaner for the Kitchen, Bathroom, and More.

This area allows consumers like you to express their own opinions and comments. Colgate does not represent or warrant the accuracy of any statements or product claims made here, nor endorses any opinions expressed within this section. Some reviewers have received free samples of this product.